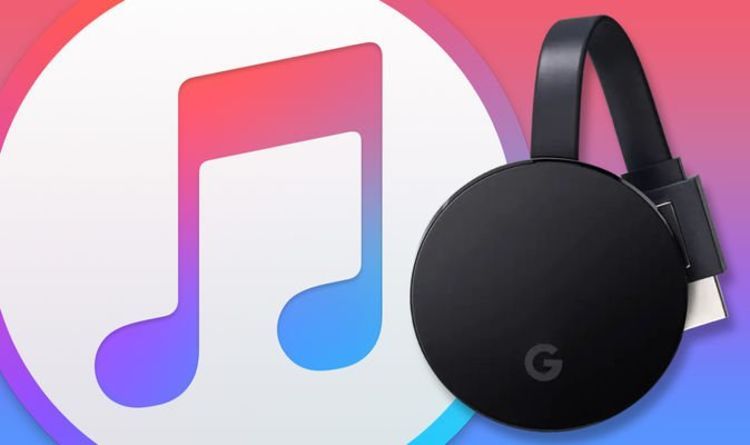 The wait is over! Apple Music has finally added Chromecast support for Android devices. The news which was announced in a recent support article published on Apple's website will come as a pleasant surprise to Apple fans all around the world.
Apple has been in the process of fine-tuning its Music app for Android. Recently, it also added support for real-time lyrics and dark mode. Now, Chromecast support, one of the topmost requested feature finally makes its way to Apple Music. With this feature, Android users have an intuitive new way to enjoy their music.
While Apple and Android are two operating systems that don't usually go hand-in-hand, on this occasion at least, they seem to be making an exception. Android phone users all over the world would be thrilled to test this functionality on their devices.
Apple Music Adds Chromecast Support
The Apple Music app is available on both Android and iOS devices. It basically works as a media library where you can browse, search, play, and listen to your favorite music. It also works seamlessly with iTunes and allows you to create playlists, download songs, and listen to them from anywhere, at any time.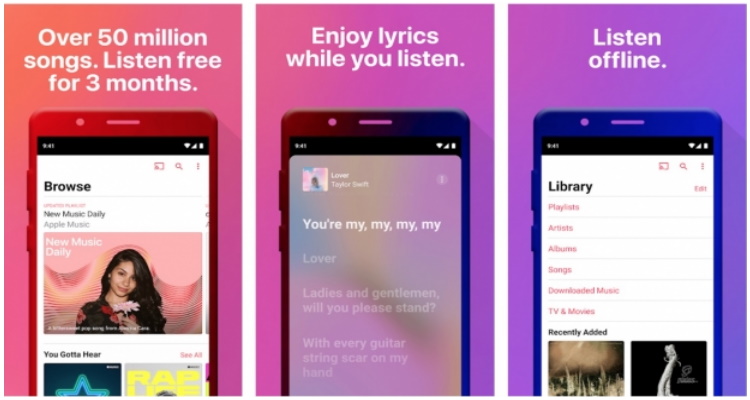 How DOES IT WORK?
So how does it work? Well, as of the latest update, Apple Music for Android now fully supports casting music to Chromecast. If you have an Android smartphone, you can download the latest version of Apple Music released on Oct 14, 2019, and get access to this amazing new feature.
Chromecast support will allow Apple Music users to cast their music to their Chromecast devices including Google Chromecast devices and Chromecast supported TVs. It also supports Google Home and Assistant-compatible speakers. This was one of the most awaited features especially for Android users who do not own an Apple TV.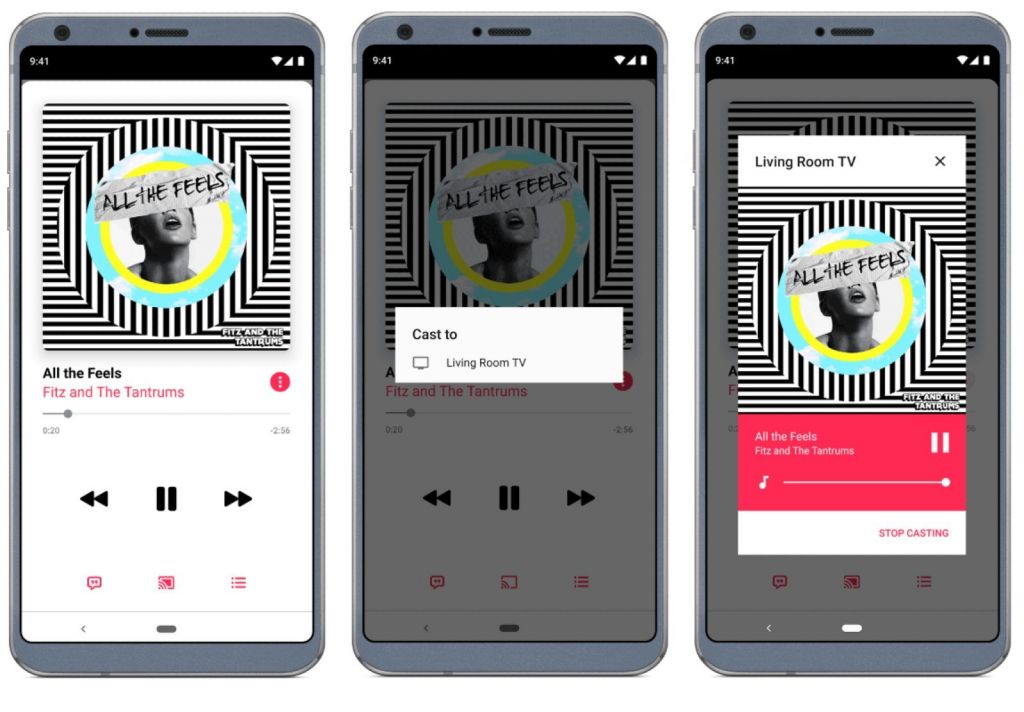 cast music from Android to Chromecast
Now you can easily cast music from the Apple Music app on your Android phone to any Chromecast device connected to the same network. To do this, simply follow these steps:
Make sure both devices are connected to the same Wi-Fi network.
Open the Apple Music app and play any song
Tap the song that's playing at the bottom of your screen to open Now Playing.
Tap the Cast button .
Tap your Chromecast device.
Your music will start casting on your Chromecast device.
Supported Devices
This feature is supported on Android devices running Android 5.0 (Lollipop) or later, or a Chromebook that supports Android apps. Obviously, you also need to have the latest version of the Apple Music app installed on your Android phone.