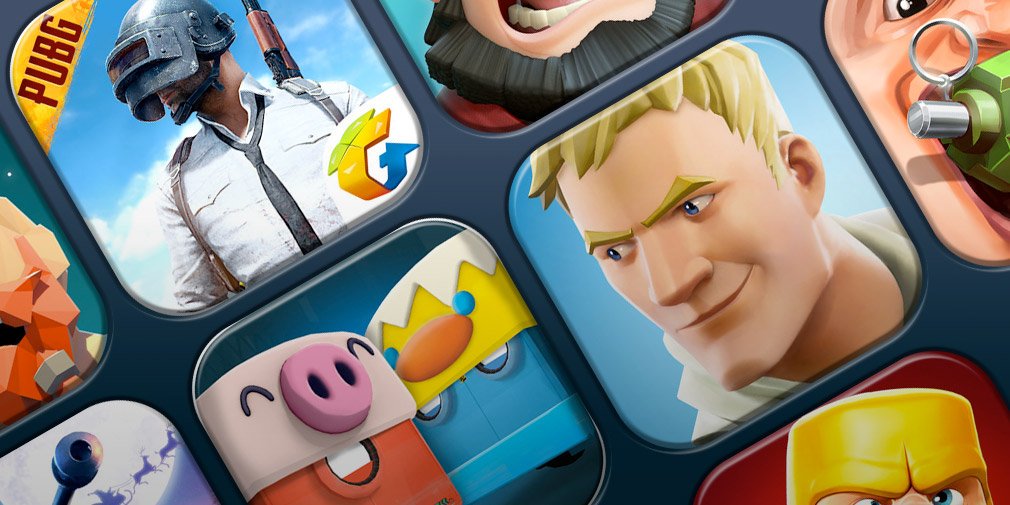 Who doesn't love a good mobile game? It's a super fun and effective way to chill out and relax.
However,
Let's say you wanted to play your favorite game not on your small mobile screen but on your TV.
Well,
If you have a Chromecast, you're in luck. Some iOS games fully support casting games to the TV
with Chromecast.
Neat, right?
Here are our picks for the top 10 best iOS Chromecast games to play on TV.
1. Angry Birds Friends
See how your Angry Birds skills stack up against your friends and the world in 3 new tournaments every week or compete with another player one-on-one in the Star Cup! Come out on top to climb the leaderboards and earn awesome rewards.
Angry Birds Friends is a free to download game that you can cast to Chromecast and play along with your friends.
It is developed by Rovio Entertainment, the makers of the classic, world-renowned Angry Birds game.
2. Risk: Global domination
Everybody wants to rule the world! Now you can with a new way to play the classic game of RISK. Defend your territories, draft troops, and launch attacks for the ultimate conquest against friends, family, and foes. Want to battle new opponents across the world? Now you can by taking the battle online with Global Domination mode. Try the game for free or unlock for unlimited mobile play!
If you like board games then this is the perfect Chromecast game for you.
The game is developed by SMG Studio and comes packed with awesome features like online multiplayer, spectator mode and matchmaking. Risk: Global domination allows you to easily add and challenge your friends.
It supports Chromecast as well and you can play the game on big screens for more fun and enjoyment.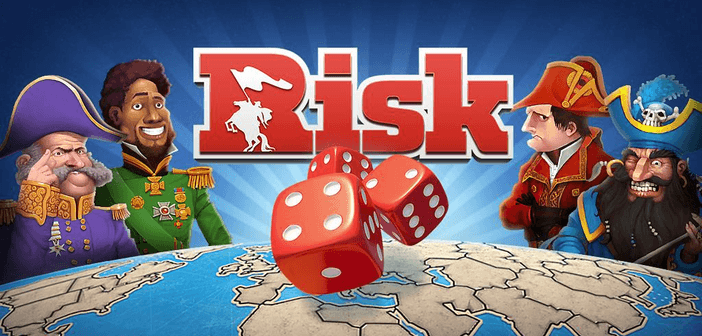 3. Tricky Titans
Rally your friends and grab a shovel for the most-colossal smackdown in history.
Tricky Titans is a turn-based local multiplayer game in which you and up to four of your friends are pit against one another until a victor is decided. Play as a Titan that has roused from its million-year slumber in time for the Primal Smackdown — the biggest sports event since time began. Deceive your friends, defend your village, fling mountains at whoever you please, and smash your way to victory in this casual yet chaotic couch game.
The app can be downloaded for free on both iOS and Android devices.
Note: Google Chromecast is required to play this game.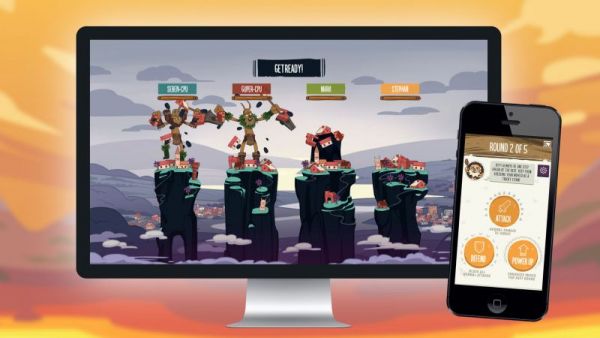 4. QuizUp
Join millions of players in a brain teaser that combines social network and trivia- QuizUp! Learn, grow and have fun challenging friends and players online on interests you're best at.
Play online while challenging friends or random opponents from around the world in a wide variety of topics ranging from general knowledge, logos, sports, Harry Potter, Disney, action movies, internet, video games and much more, for a nail-biting, quick, real-time match of trivia. Climb global ranks and claim fortunes and new titles for every topic.
QuizUp is one of the best Chromecast games for trivia fans. You can play against a random player or battle against your friends to see who's the smartest.
It is developed by Glu Games Inc and can be downloaded for free on the Google Play Store and the App Store.
5. Fire Team
Fire Team is a multiplayer game by motives of old good Bomberman. Get some fun with friends! The game includes:
– Four modes: Survival, Deathmatch, Team vs Team and Flag Capture.
– You can play with up to 6 players.
– Multiplayer mode available for Chromecast
You can download the game for free on the App Store.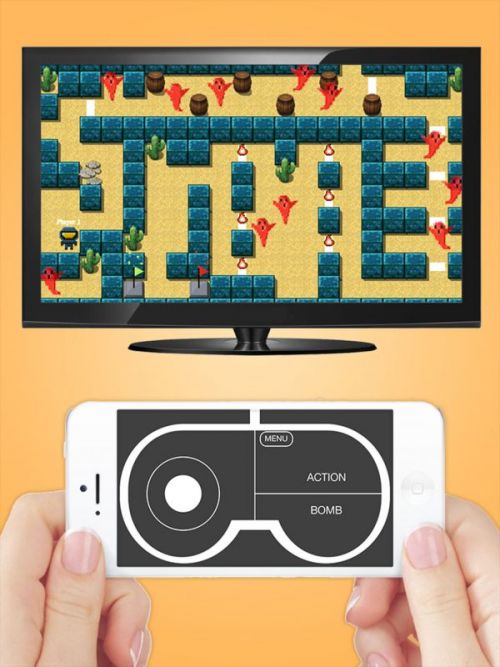 6. Tower Construction 3D
Become a building contractor with Tower Construction 3D, a simple and addictive indie game. This construction simulator allows you to get into the crane, place floors properly and build the world's highest skyscraper.
You can play it as a single-player or as a turn-based multiplayer game.
The goal of the game is to build your tower as high as you can. It's a fun way to pass the time with your friends or siblings. You can get Tower Construction 3D for free on the App Store.
7. Cardcast – A Card & Party Game
Cardcast is an open-format, card-matching party game for the Google Chromecast and Android TV.
How to play
1. A judge draws a call.
2. Players submit responses that match or complete the call.
3. The judge picks a favorite response.
4. Rinse and repeat.
You can create your own deck of cards or use the most popular ones.
It's a cool way to spend time with your buddies. If you like card games, then this is one of the best Chromecast games for you. You can download it from the App Store for free.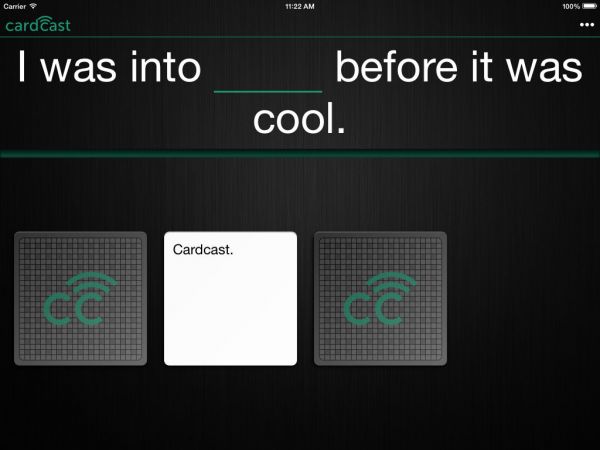 8. Deer Hunter
Enter the wild and hunt across the globe in the world's greatest hunting experience. Pursue trophies in unique and beautiful locations that span the globe from Alaska to Zimbabwe. Hunt animals so real they nearly jump off the screen! Track down and bag the world's most exotic and elusive game. Collect and customize your firearms with scopes, magazines, barrels, and stocks as you perfect your weapons for each hunt.
Deer hunter is a beautiful hunting game developed by Glu Games Inc. with awesome graphic and eye-catching landscapes. Your goal is to hunt deers and other animals in the wild. This game can be played with your friends on your Chromecast.
Simply download the app on your phone for free and cast it to your TV. You can download and play the game for free or purchase a subscription to gain access to some cool rewards and features.
9. Angry Birds Go
Race as the birds or pigs in a 3D world!
Jump behind the wheel with your favorite Angry Birds characters (Red, Chuck, Terence, King Pig, Moustache Pig and many more) and see Piggy Island come alive in this rich and colorful 3D world!
This game features a unique spin on the famous Angry Birds game. Instead of hurling the birds with a slingshot, you can now race as them and challenge other players in multiplayer mode. If you want to play alone, then you can try the campaign mode with exciting race tracks and unlock rewards. You can also collect and upgrade your carts.
10. Just Dance Now
Unleash your inner Dancer with Just Dance Now!
If you are a dancer or love to dance, this is the best Chromecast game for you. Enjoy Just Dance's greatest songs and choreographies without a video game console! All you need is a smartphone to use as a controller and an internet-connected screen (computer, iPad, Apple TV).
Dance to your favorite hits among more than 400 available songs. Play alone or show off your dance moves to your friends. You can also add other players with Social Mode.
The game is free to download on the App Store.