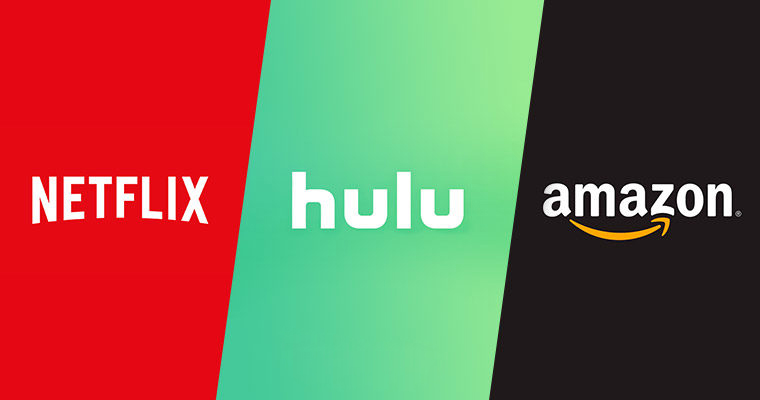 TV streaming has today become a worldwide digital phenomenon. One of the reasons why it's so popular is that you can watch anything you want, whenever and wherever you want to watch it.
This is from where the term "video on demand" gets its name from.
Moreover, you can stream your media on the go, wirelessly, provided of course that you are connected to the internet.
However, it has to be said that some if not most TV streaming services even provide a feature to download any type of content for later viewing when you're offline.
Another benefit of TV streaming is that it's really cost-effective.
Compare the cost of streaming several TV shows and movies all month with the cost of taking a long trip to the movie theater or cinema, paying for tickets, and then coming back.
TV streaming wins every time.
The overall movie watching experience is also much more enjoyable when you can sit at home with your friends and family and stream your favorite shows together.
Definitely more fun and entertaining, right?
Whether you want to watch the latest film, view a compelling documentary, listen to a stand-up comedy or stream any kind of media on your smartphone or TV, you'll need a TV streaming service.
TV Streaming Services
TV streaming services are gaining worldwide notoriety for being a convenient way of watching movies and TV shows from the comfort of your living room.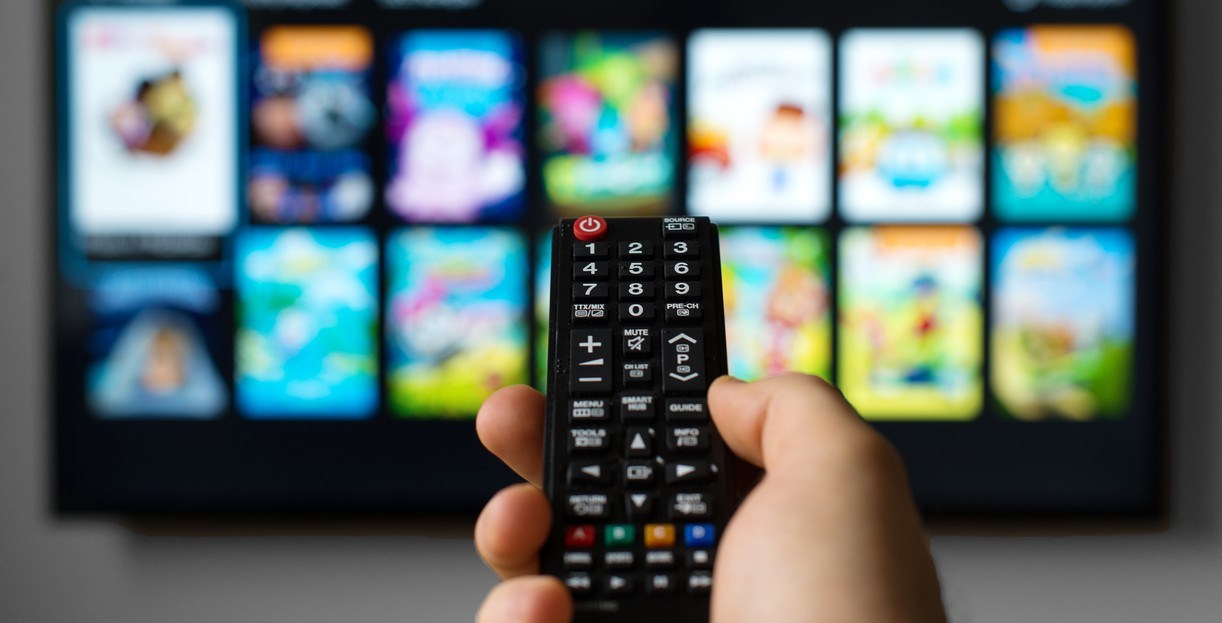 Popular TV Streaming Services
Here are some popular TV streaming services of 2019. Check out the complete list here.
1. Netflix
2. Hulu
3. Amazon
4. HBO
5. DirecTV
Netflix vs Hulu vs Amazon
Now let's compare the top 3 rivals of movie streaming and see how they stack up against each other.
Netflix
Without Netflix, we wouldn't have been having this conversation about TV streaming services in the first place! It was in fact Reed Hastings, the CEO of Netflix who first introduced the concept of a streaming service.
The business that began as a small DVD-by-mail rental service became one of the world's most recognized TV streaming brands.
So how does Netflix do it?
Well for starters, Netflix has a huge media library of regularly updated movies, shows, TV serials, documentaries, biographies, dramas, seasons and any other genre of TV entertainment you can imagine.

Price
All this becomes instantly accessible to users through a monthly fee. Netflix divides its pricing into different plans you can opt for.
Basic costs $8.99, Standard comes in at $12.99 whereas Premium will set you back $15.99.
Each plan comes with its own features. However, regardless of the plan you choose, if you're a new user you'll get the first month totally FREE.

Pros
Huge media library
Top-quality movies and TV shows
Original, exclusive content
First-month free
Personalized recommendations
Supports different devices and platforms (iOS, Android, PC)
No ads
Cons
Expensive
Low audio quality
Requires Premium plan for Ultra HD streaming
Hulu
Hulu offers a wide variety of media streaming content from TV shows, network shows, and cable shows while also providing access to a range of movies and anime.
The service is owned by the Walt Disney Company.

Price
It has a number of pricing plans as shown in the table below.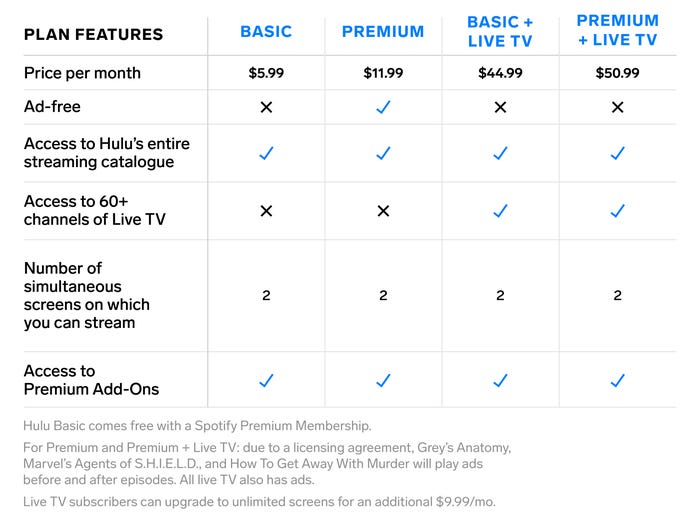 Pros
Huge media library
Top-quality TV shows
Supports different devices and platforms (iOS, Android, PC)
4K Ultra HD streaming
Offers Live TV streaming
Cons
Pay for ad-free streaming
Movie collection not that great
No support for offline streaming
Amazon
Amazon's TV streaming service is called Amazon Prime Video.
The service provides access to original TV shows as well as granting access to top quality content from a number of other TV streaming services.

Price
An Amazon Prime membership costs $12.99 per month or $119 per year. Subscribing to Amazon Prime unlocks access to more streaming content as well as other perks including shopping discounts, rewards and more.
Pros
A vast variety of streaming media
4K Ultra HD and HDR support
Account sharing
High-quality audio playback
Supports different devices and platforms (iOS, Android, PC)
Cons
Lacks top-quality shows
The search function could be improved
Does not give personalized recommendations
Final Verdict
Netflix remains the best TV streaming service to go for, as its benefits are too good to ignore. The best part is, there are no ads on Netflix so you can enjoy streaming your movies and TV shows ad-free.
Amazon and Hulu have their own advantages, but still have a long way to go in order to dethrone Netflix and become the undisputed king of TV streaming.
However, despite this, many users would prefer either Amazon or Hulu over Netflix for their own valid reasons as in the end it all comes down to a matter of personal preference.
So which TV streaming service would you go for?