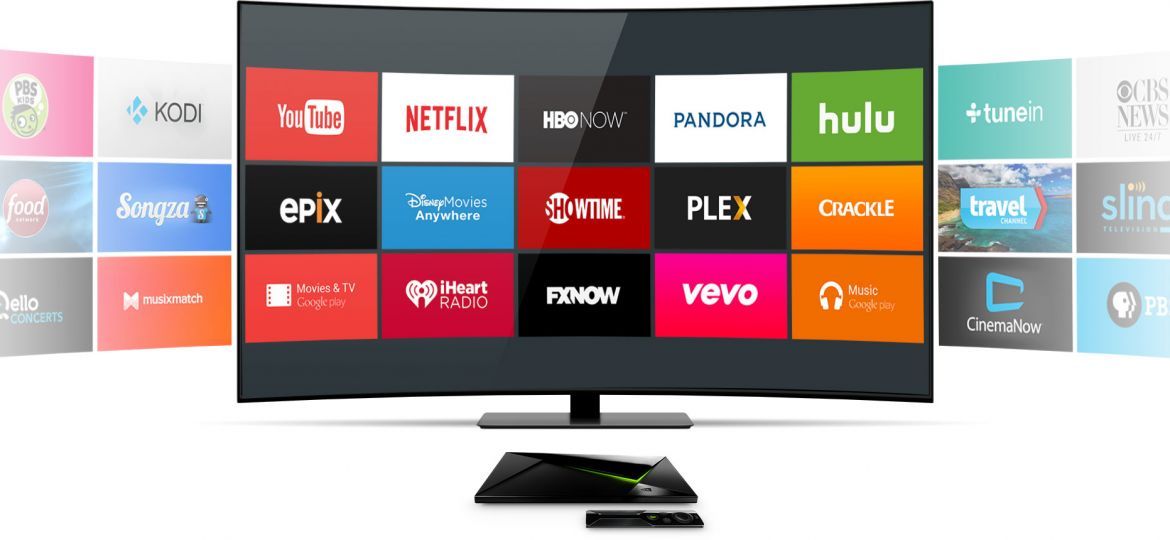 There's nothing like the feeling of leaning back on your couch and watching your favorite movies & TV shows with friends.
When it comes to TV streaming there are many great options to choose from including some big names as well as some exciting new solutions that we think you'll love.
That's why we compiled this list of the top 10 best TV streaming services that you should definitely try in 2019.
1. Netflix
Netflix is the ultimate solution for watching movies and TV shows. Therefore it's our top pick out of all streaming services available out there.
When it comes to content quality, ease of use and entertainment Netflix is hard to ignore.
It has an excellent collection of TV shows and movies to choose from, and the best part is there are no ads! You can subscribe to Netflix for just $7.99/month.
2. Hulu
Not a fan of Netflix? If it doesn't suit your needs, you can always go for the next best alternative, Hulu.
It is a less expensive version of Netflix and a great choice for TV show lovers.
Hulu offers a range of different TV shows, network shows, and cable shows a day after they air while also giving access to a variety of good movies and anime.
The service does have ads however, even if you purchase a subscription. So if you're willing to live through a couple of minutes of ads then Hulu is a decent alternative to go for.
3. Amazon Video
Amazon's very own TV streaming service Amazon Video provides access to original TV shows as well as granting access to top shows from a number of other service providers like HBO.
You can either subscribe to Amazon Video for $8.99 or Amazon Prime for $12.99 unlocking access to even more content in addition to a heap of shopping discounts, rewards and other perks.
Amazon Video also lets you purchase or rent movies that you like and supports 4K HDR streaming.
4. HBO Now
HBO Now's video library consists of the latest and popular TV shows like Game of Thrones and also some classic shows like The Sopranos.
HBO Now also lets you watch movies from different genres like Comedy, Action, Adventure Sci-Fi and more.
However, the service is available exclusively in the US and certain US territories.
5. DirecTV Now
DirecTV Now offers several live TV channels as well as the option to purchase exclusive channels like HBO.
You can get DirectTV Now for a $40 subscription to gain instant access without installing any satellite dish or cables. DirecTV Now is therefore great for TV streaming.
6. Sling TV
Starting from $20 a month Sling TV provides access to a variety of TV channels including HBO, Disney, CNN, etc. You can also add more TV channels for just $5.
It also provides the feature of recording TV shows to watch later.
7. Crackle
Crackle is a Sony-owned platform that lets you watch various movies and TV shows FREE.
Its content includes some popular movies as well as original TV shows. The downside is that you have to bear through a fair amount of commercials.
8. YouTube TV
YouTube TV has a diverse collection of some of the best news and live sports channels.
It also covers content from some famous entertainment networks like NBC, AMC, CNN, and ESPN.
YouTube TV is as of now the most subscribed to service in the US. It remains one of the best options for live TV streaming.
9. Vevo
Vevo is the perfect streaming solution for music fans. You can find your favorite music bands and artists or discover the latest music streams.
It is totally free to watch anything on Vevo which also a huge perk.
10. Twitch
Twitch is undoubtedly the best streaming service for gamers.
You can stream yourself while you play a video game or browse and watch other gaming channels or popular gamers. You can even watch live esports channels for free.