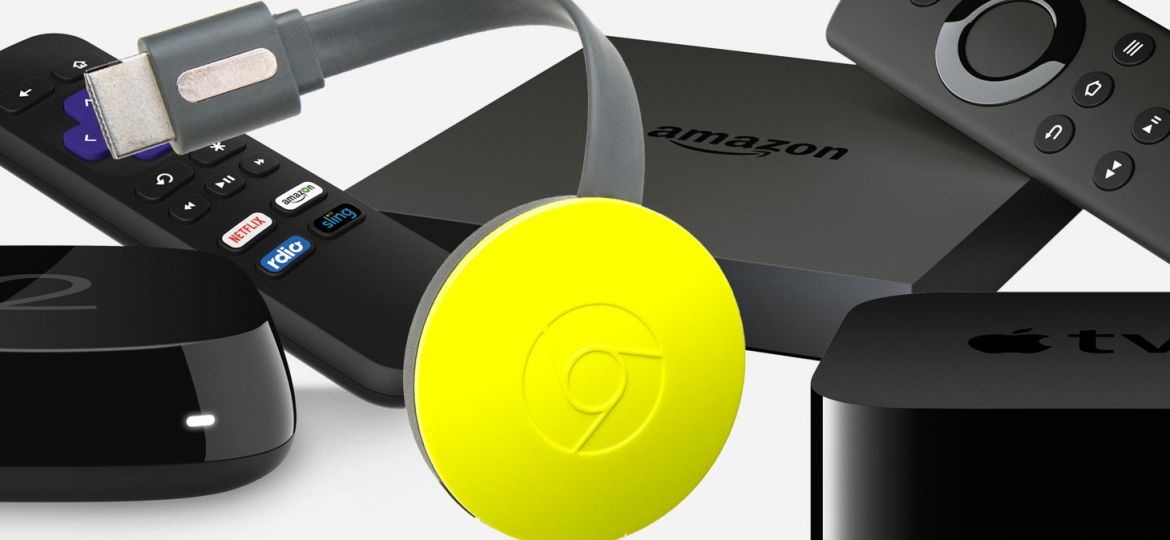 Media streaming has become a worldwide phenomenon with millions of avid entertainment seekers opting for one or more of a multitude of available TV streaming services.
These devices come in different shapes and sizes (sticks, dongles, cubes) and offer an inexpensive, hassle-free and convenient solution for casting movies, TV shows, photos, videos and more to several different TV brands.
As discussed, there are plenty of options to choose from when picking out a streaming device. Users usually tend to base their buying decision on many factors including price, design, personal preference, ease-of-use, etc. As each streaming device comes with its advantages and disadvantages, it can be a little confusing as to which device one should go for.
To make things easier, here are our picks for the top 10 best streaming devices you can choose to buy in 2019.
1. Roku Streaming Stick+
The Roku Streaming Stick+ is one of the best TV streaming devices out there. It costs £59.99 and provides access to several channels as well as 150,000+ movies and TV episodes. Its state of the art advanced wireless receiver gives 4x the range and better signal quality that ensures better, more enjoyable video streaming.
The Roku Streaming Stick+ is simply the best TV streaming device you can get for the price.
Advantages
Great value
Many great features
Allows for more customization
Long-range
Super portable.
Disadvantages
It does not come with an Ethernet port.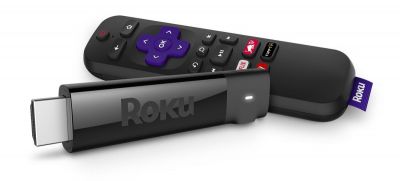 2. Amazon Fire TV Stick 4K
The Fire TV Stick 4K is one of the most powerful and advanced streaming devices available today. It supports a wide variety of exciting features like 4K Ultra HD streaming, Dolby Vision, HDR, Alexa Voice Remote and more.
You can also access content from various streaming services like Netflix, YouTube, Prime Video, STARZ, SHOWTIME, CBS All Access, etc. The Amazon Fire TV Stick 4K is the best media streamer you can buy for under $50.
Advantages
Doesn't cost that much
Supports 4K with HDR and Dolby Vision.
Alexa Voice support
Fast Wi-Fi streaming and menu navigation.
Disadvantages
Google play apps not supported
You may experience minor stuttering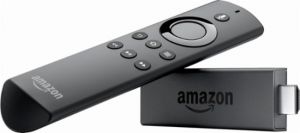 3. Chromecast Ultra
The Chromecast Ultra now offers streaming in 4K Ultra HD and HDR with additional speed boosts to handle the more intense quality. Like its predecessors, the Chromecast Ultra plugs right into your TV's HDMI port and works with the iPhone, iPad, Android devices and laptops with thousands of Cast-enabled apps.
Google's Chromecast supports more than 200,000 TV shows and movies, plus 30 million songs, radio, sports, games and more. While it's arguable that options like the Roku are more feature-rich, Google's Chromecast Ultra may be the easiest and best-designed streaming service around.
Chromecast users will find the ability to mirror websites right on the TV, as well as mirror their smartphone. Power is supported through a micro USB connection that can go right into any power outlet, while HDMI plugs right into the TV.
Advantages
Ethernet port
Comparatively cheap for a 4K media streamer.
Disadvantages
Requires a smartphone or PC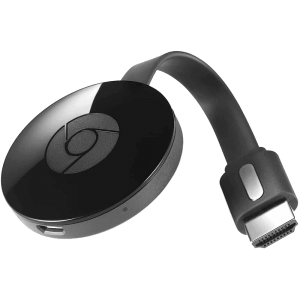 4. Apple TV 4K
The new and improved 4th generation of Apple TV is a lot better than the previous versions.
With Apple TV 4K, you can select from Apple's content providers, or other services like Netflix, Hulu, HBO, and more. However, these services aren't available for free so you'll have to purchase a subscription to stream the content offered by them.
Apple TV 4K also supports audio streaming through Apple music which comes in handy. The device also comes with built-in support for AirPlay.
If you're an Apple fan, the Apple TV 4K is a must-own device for you.
Advantages
Disadvantages
High price tag
A small selection of streaming apps
Some apps do not support 4K streaming.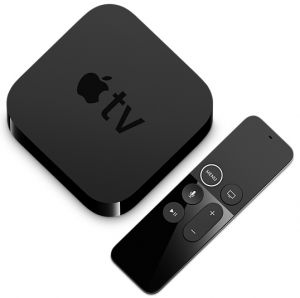 5. Amazon Fire TV Cube
Amazon's Fire TV Cube hopes to replace the TV remote entirely. A combination of the Echo speaker and Fire TV stick, it will be your new smart home and entertainment hub that follows your every voice command. And as with most of Amazon's other branded devices, you can use the Alexa assistant to control your TV, cable box, soundbar or other audio equipment.
Amazon's Fire entertainment hub provides access to a range of streaming services like Netflix, HBO, Showtime, Prime Video, and more. There are a whopping 500,00 movies and TV episodes available in total.
The device also gives access to YouTube, Facebook, and other streaming services.
The Amazon Fire TV Cube is hands down one of the best Amazon streaming devices that you'll surely love.
Advantages
Voice control with Alexa.
Many apps and services.
Disadvantages
It does not support Google Play content.
Does not support Dolby Vision
6. Nvidia Shield TV (2017)
Nvidia Shield TV is the best TV streaming device for gamers. It's a powerful device and one of the only remaining Android TV devices around.
Nvidia Shield TV lets you connect devices, play local video files, and a lot more. The Nvidia Shield TV (2017) will set you back $179 but for gaming addicts, it's well worth the price.
Advantages
4K and HDR media support
Hands-free Google Assistant support.
Disadvantages
Relatively expensive.
Streaming games requires a very fast and reliable network connection.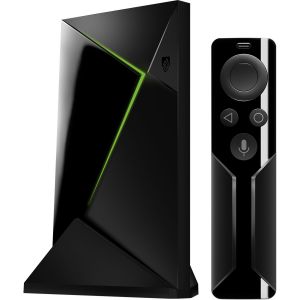 7. Roku Premiere +
The Roku Premiere wants is capable of streaming more than 1,000 channels like Netflix, Hulu, HBO Now, Amazon Video, Sling TV, and YouTube. The Roku Premiere supports 4K and HDR content and includes a free HDMI cable as well. The Roku Premiere is the most affordable 4K-capable media streamer out there at just $40
Advantages
Affordable
Quick performance
Supports HDR10.
Disadvantages
IR remote must be pointed directly at Roku box.

8. Google Chromecast (3rd Generation)
Google Chromecast 3rd gen is the latest chromecast model by Google. The resolution is 1080p at 60fps, which should do just fine for most modern displays. If you're looking for a higher 4K resolution, the Chromecast Ultra is the device you should go for.
The device supports Wi-Fi at the 802.11ac (2.4GHz or 5 GHz), with improved Google Home functionality, letting you control this device with your voice and other Google integrations if you already have a Google Home Mini.
Advantages
Fast performance
Inexpensive
Intuitive interface
Disadvantages
Boring, stripped-down design
No significant improvements over second-gen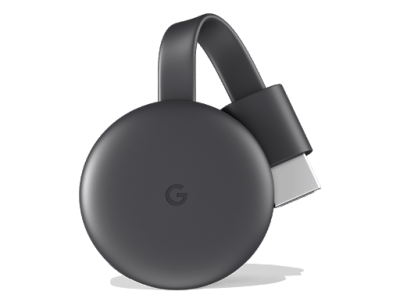 9. Roku Ultra
Roku's new flagship, the Ultra is a fantastic choice for streaming fans looking for the best-featured option. At 4.9 x 4.9 x .8 inches, the square-ish Ultra is capable of supporting both 4K and HDR picture quality with a powerful quad-core processor. Unfortunately, there's no HDMI cable included.
It offers voice search, night mode and a powerful new processor for 4K and HDR streaming, plus one of the most expansive channel selections.
Advantages
It offers amazing streaming capabilities.
Plenty of shows and other content available in 4K/HDR.
It comes with remote control.
It can connect to soundbars and older receivers.
Disadvantages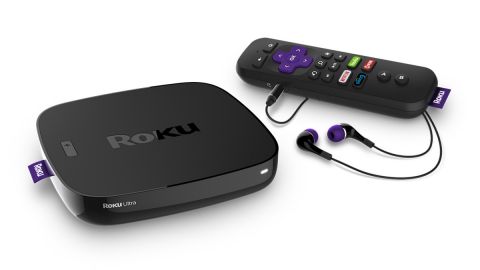 10. TiVo Bolt OTA
TiVo BOLT OTA deserves a final mention in our list of TV streaming devices. The device allows access to 4K Ultra HD movies from Netflix, Prime Video, Hulu, YouTube and more. You can save time and skip ads with a tap using SkipMode, and find shows faster or zoom through the slow stuff with QuickMode.
One of its best features is it gives you the freedom to stream, download and watch shows on your mobile devices, and schedule recordings from almost anywhere with the free TiVo app.
Advantages
Easy navigation
Convenient guide feature
High picture quality for live TV
Disadvantages
Complicated setup
Poor picture quality for recorded TV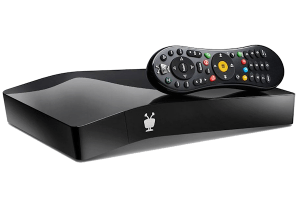 Do you agree with the list? Did we leave anything out? What is your favorite media streaming device? Let us know in the comments below. Don't forget to like and share!