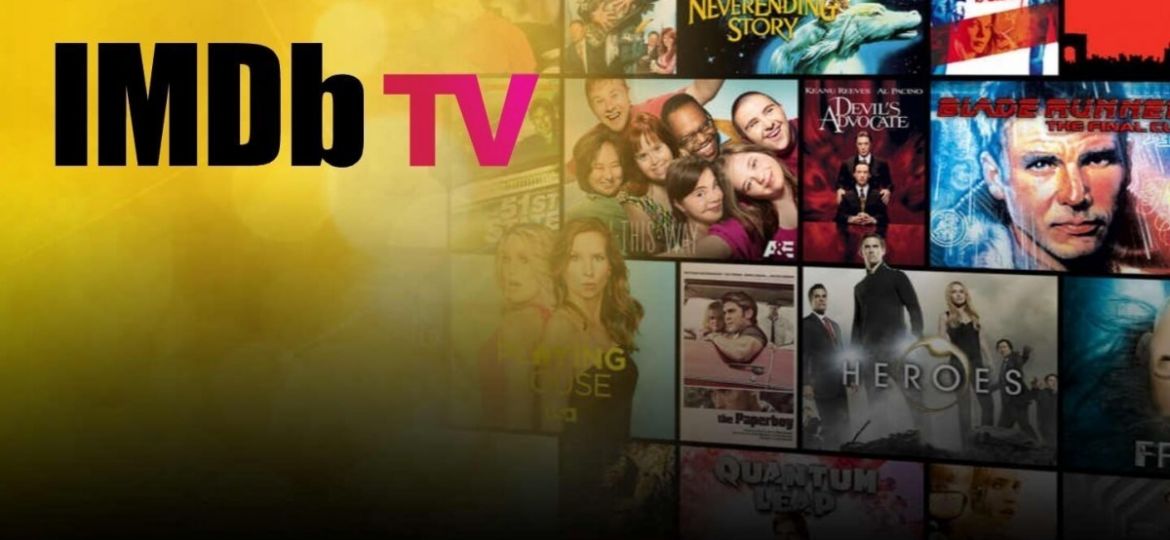 IMDb TV, Amazon's free TV streaming service is now coming to Android and iOS devices. This means that users will be able to stream movies for free on their mobile devices from IMDb TVs movie collection!
IMDb TV
IMDb TV, previously known as Freedive, is a streaming service that was launched on January 10, 2019. Later in June 2019, its name was changed to IMDb TV. As of now, IMDb TV is only available in the United States. However, IMDb has expressed its intent to launch the service in Europe soon.
With IMDb TV now coming to mobile devices, users will be able to stream movies for free through the IMDb's mobile application available on both Android and iOS. Previously this service was only available on the IMDb website, Prime Video and Amazon Fire TV devices.
One thing to note is that even though streaming movies on IMDb TV is completely free, the service does run a fair amount of advertisements. So if you are willing to bear through a few ads while watching your movies then it's a great service for you to try out.

Movies & TV Shows
The movie collection on IMDb does not really stand toe-to-toe to some of the bigger names in the online movie streaming industry like Netflix and Hulu. It, however, has some titles that are definitely worth watching. For instance, Silver Lining's Playbook, In the Heart of the Sea, Jerry Maguire, Zookeeper, Drive, Memento and more.
It also has some decent TV shows in its collection. These include Kitchen Nightmares, Heroes, Fringe and a few others.
This collection is expected to grow further in the future as IMDb continues to be in talks with other media partners like Paramount, Lionsgate, MGM Studios, Sony Pictures Entertainment, and Warner Bros.

Mobile App
IMDb will be updating its mobile applications to add this feature soon. You can get the IMDb app on the App Store, as well as on the Google Play Store for free.

Prime Video and Fire TV
Apart from the mobile app, IMDb TV is also available as a free channel on both Prime Video and Fire TV devices. So if you are an Amazon Fire TV user, you can add the IMDb channel to stream movies for free.

What's Next for IMDb TV
With its entry into free movie streaming on mobile devices, Amazon has taken a bold step to compete with Netflix, Hulu, HBO NOW and other media streaming companies that do not offer free movie streaming.
Maybe somewhere down the road, Amazon will seriously consider making IMDb TV a paid service that users can subscribe to, like some of the other movie streaming services. For now, it has made a sensible decision, given that its movie collection isn't that vast.
Also, launching IMDb TV as a paid service would put them directly up against media streaming giants like Netflix and other companies that already have a huge customer base and fan following.
Only time will tell how well Amazon's re-branded free movie streaming venture IMDb TV performs and where Amazon decides to go from here.
If you enjoyed reading the post, don't forget to share it with your friends on social media. As always your comments and suggestions are welcome.