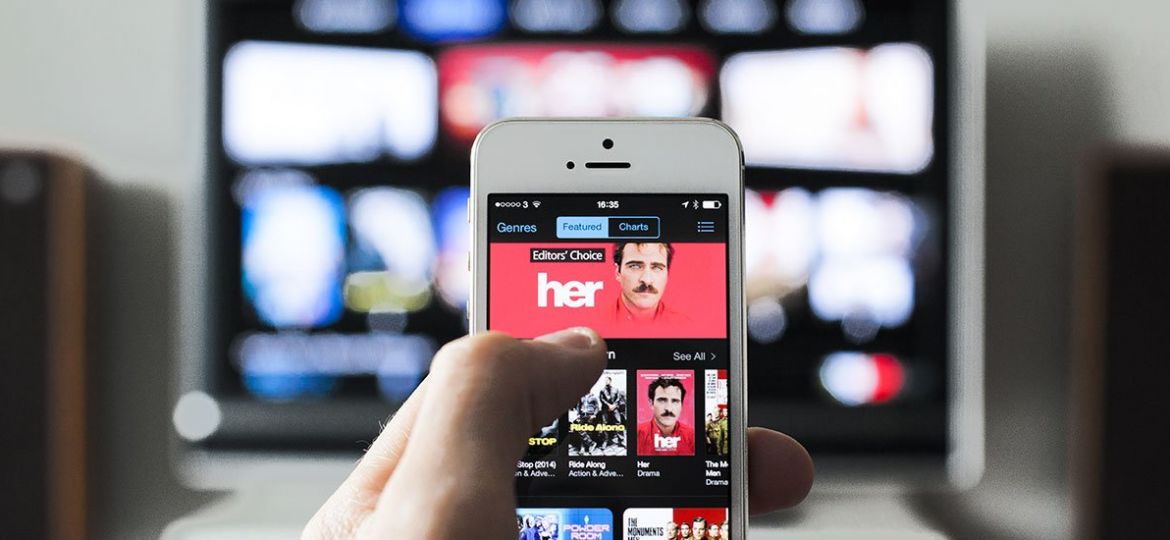 Screen mirroring apps for iPhone, serve the nifty purpose of duplicating your iOS mobile screen on your TV. You can use them to mirror photos, videos, apps, and games on the big screen.
In this post, we'll do a round-up of the top screen mirroring apps for iPhone in 2020.
But even before that, let's talk a little about screen mirroring.
What is Screen Mirroring?
Screen mirroring means the act of duplicating your smartphone screen on a bigger screen such as a TV, PC, projector or monitor.
Screen mirroring technology works over a Wi-Fi network. So you have to connect your iPhone/iPad to the same network as your TV or streaming device to mirror your screen.
Some latest iOS devices and a few brands of Windows and Mac computers come with built-in support for screen mirroring via AirPlay and Miracast respectively.
This empowers the user with a simple and intuitive solution to screen-mirroring.
Other than that, some third-party screen mirroring apps for iPhone also provide a similar feature to mirror any iPhone or iPad device on different TV brands and streaming devices like Chromecast, Roku, Fire TV, etc.

What are Screen Mirroring apps?
Screen mirroring apps are designed for the purpose of letting users share anything playing on their smartphones to TV. They are a good solution to go for if you want to watch something on your TV with your friends or family.
Screen mirroring also known as screen-casting, allows you to cast your mobile device on your TV or a bigger screen. It is a useful technique to play any type of content, photos, videos, movies and music on your TV.
Screen mirroring is a built-in iOS feature, however, it only works with Apple TV devices via Airplay. Fortunately, now it's possible to mirror your screen to the TV with almost any streaming device. This can be done by downloading a screen mirroring app on your iPhone.

5 best screen mirroring apps for iPhone
To help you choose, here is a list of the top screen mirroring apps for iPhone available for download on the App Store.
1. Streamer for Chromecast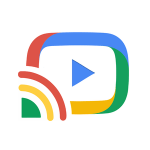 Streamer for Chromecast is the best screen mirroring app out there for Chromecast devices. It has loads of amazing features for screen mirroring, casting and streaming all types of media including audio, video and music, as well as, apps and games from iPhone or iPad to the TV. Its screen mirroring feature includes two modes.
Standard mode is a basic mode that mirrors your device in SD quality. Advanced mode, which is available in the PRO version allows you to mirror your screen to the TV in HD quality without delays. The PRO version also unlocks more features including sound, bit rate, faster streaming and removes ads.
You can get Streamer for Chromecast for FREE on the app store. Its PRO version can be purchased for a monthly fee of $4.99 or a one-time purchase of $17.99. The upgraded version is definitely worth it for access to premium screen mirroring features.

2. Screen Mirror for Chromecast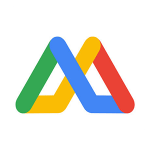 Another app that offers screen mirroring for Chromecast devices is Screen Mirror for Chromecast. This app allows you to wirelessly share your iOS device screen to your Chromecast connected TV over Wi-Fi.
The app also includes two screen mirroring modes. Standard mode is available in the free version while Advanced mode can be unlocked by upgrading to the PRO version.
The PRO version can be bought for just $1.99 per month or for a one-time fee of $9.99 making it a fantastic, cost-effective screen mirroring solution.

3. Mirror for Roku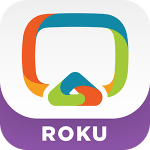 For Roku device owners, screen mirroring is a piece of cake, all thanks to the Mirror for Roku app for iOS devices. This app connects to your Roku supported or connected TV and allows you to mirror your iPhone or iPad to the TV.
The app comes in two versions. The free version has limited support for mirroring and comes with ads. However, the PRO version unlocks unlimited mirroring and removes all adware and other intrusions.
It's great for mirroring your apps and games on your Roku TV or stream online videos and watch them together with your family and friends. The app also offers in-built priority customer support so you can get your issues resolved quickly.
Mirror for Roku is undoubtedly a great option to go for when it comes to screen mirroring apps. It nicely compliments your Roku TV or Roku device. You can download it for free or upgrade to the PRO version for only $2.99 per month or for a lifetime purchase of $8.99.

4. PlayerXtreme Media Player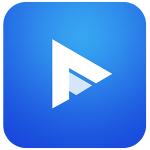 PlayerXtreme is a media player capable of playing audio, video and music in almost any file format without conversion. It supports a whopping 40+ file formats! It's one of the most famous media players with over 30 million downloads and a rating of 4.7 on the App Store.
But that's not all. PlayerXtreme can also be used to mirror your videos and movies to TV via Chromecast, Roku, and Airplay. All these features are available in the PRO version of the app that can be purchased for $6.99 from the App Store.
To use these features, play any video or movie in PlayerXtreme. Then select Chromecast or Airplay from the menu. Make sure both devices are on the same network. After a while, the media will start playing on your TV screen.
If you don't need the additional features however, the free version is also available to download on both iOS and Android devices.
If you are looking for a video player that also happens to support casting and mirroring videos to the TV, PlayerXtreme is the best app to go for.

5. Google Home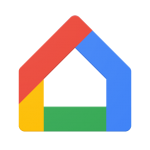 Google Home is a companion app for Chromecast devices and a must-have for any Chromecast device owner. It allows you to cast your photos, videos and music to your Smart TV as well as control your Chromecast and other devices with the touch of a button. For this reason alone, it definitely deserves a mention in our list of the best screen mirroring apps for iPhone.
You can also use Google Home to change the name of your Chromecast device, change the network and much more. The app saves a lot of time and effort and can get anything done with the touch of a button.
Another great feature of Google Home is that it can easily set up your Chromecast device. If you recently changed homes or got a new Wi-Fi connection, you can use Google Home to reconnect your Chromecast devices quickly. Google Home is available for free on both Android and iOS.
Conclusion
Screen mirroring apps for iPhone are changing the ways in which we enjoy our streaming content. They are slowly but surely replacing the inconvenient way to watch our movies and videos – on small mobile screens.
You might be hesitant to try screen mirroring apps for iPhone at first but with such easy set-up instructions and such low prices, you have to wonder, what's there to lose?
Don't forget to check out all our screen mirroring apps for iPhone and feel free to share your thoughts, feedback and experiences with us in the comments!