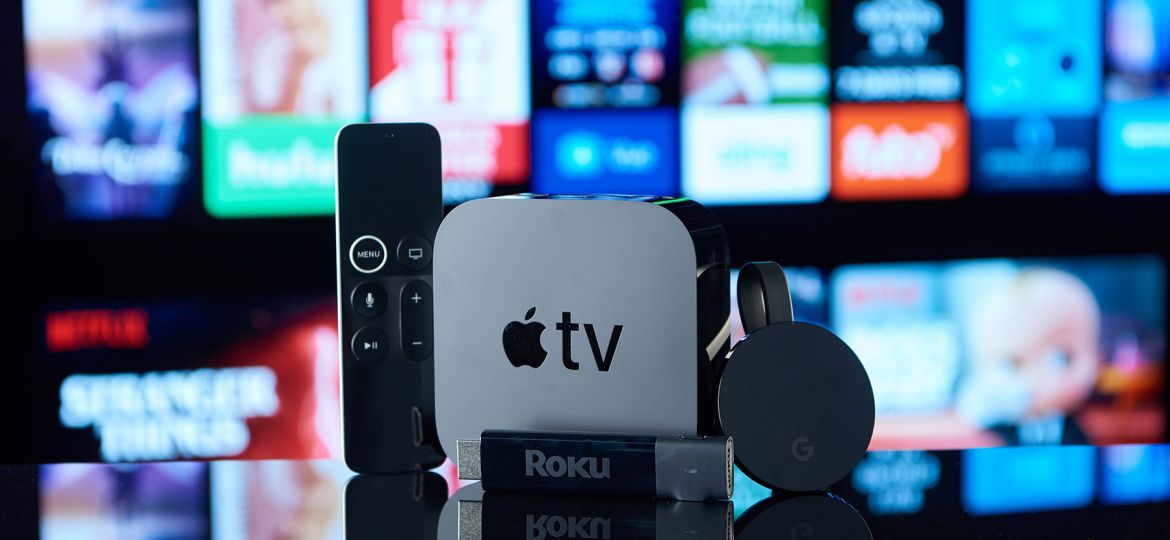 The demand for 4K Streaming devices continues to grow at a fast pace every day.
In this digital age, 4K streaming devices have made it incredibly easy to watch virtually anything on the TV or a smartphone with the touch of a button.
These powerful gadgets have the ability to show content with breathtaking video quality and crystal-clear audio output.
This makes owning a 4K streamer essential if you are an avid movie or TV show watcher.
In this article, we'll take a look at 5 of the best options when it comes to 4K streaming.
What is 4K Streaming?
4K, also known as Ultra HD, refers to a TV resolution of 3,840 x 2,160 pixels.
That's four times as many pixels than in a full HD TV, a total of about 8.3 million pixels.
Having so many pixels means a higher pixel density, and you should have a clearer, better-defined picture.
To sum it up, with 4K streaming you can get a much higher picture quality than with streaming at Full HD 1080p, 720p, etc.
Many TV streaming services like Netflix, HBO, Hulu, Amazon Prime, and Disney+ have special 4K streaming content that is only available if your streaming device supports 4K.
Best 4K Streaming Devices
Here are our picks for the 5 best 4K Streaming Devices in 2019.
1. Chromecast Ultra
The Google Chromecast Ultra is hands down one of the best 4K streaming devices you can get your hands on.
The first Chromecast Ultra was released on November 6, 2016, at a starting price of $69. It is the most popular streaming device by Google.
Its very simple to set-up and works with most streaming services like Disney+, Hulu and Netflix.
Chromecast Ultra also works flawlessly with some well-known video player apps like PlayerXtreme and allows you to cast the movies stored on your device.
You can easily order Chromecast Ultra online from Amazon.
2. Roku Streaming Stick+
The Roku Streaming Stick Plus is a strong contender for the best 4K streamer. It comes with a voice remote and long-range Wi-Fi, which according to Roku, results in 4x normal coverage.
The device supports 4K HDR as well as 4K upscaling for 720p and 1080p videos. The streaming stick even has a companion Roku app to manage the device and make use of additional features.

3. Apple TV 4K
If you are a fan of Apple products, Apple TV 4K is probably the best TV streaming device for you. The Apple TV 4K supports 4K HDR, Dolby Atmos sound, multi-user support.
It also comes with a Siri-enabled remote for voice controls. Apple TV 4K supports most TV streaming services like Netflix, Amazon Prime, and Hulu.
What's even better? Purchasing an Apple TV 4K will get you a full year of Apple TV+ for free!

4. Amazon Fire TV Stick 4K
The Amazon Fire TV Stick 4K is a powerful 4K streaming device and comes at a budget-friendly price of $49.99. It supports 4K HDR, Dolby Vision, and Dolby Atmos.
The Fire Stick 4K also delivers better Wi-Fi performance than its predecessors.
Purchasing an Amazon Fire TV Stick 4K will unlock access to a number of premium streaming services, including Prime Video, Netflix, YouTube, and Apple TV+, plus many more add-on channels, and rentals via Amazon.
Last but not least, Alexa integration, the ability to control your smart home devices, and support for many Android apps and basic games is also available.

5. Nvidia Shield TV Pro
The NVIDIA Shield TV Pro is undoubtedly the best TV streaming device for gamers.
The powerful streaming device runs Android TV so you can add apps like the Kodi.
It also works seamlessly with both Google Assistant and Amazon Alexa.
Also included in the package is full access to Nvidia's GeForce game streaming service.
While the box only has 16GB of storage, you can use a USB flash drive or hard drive to add
as much extra storage as you want.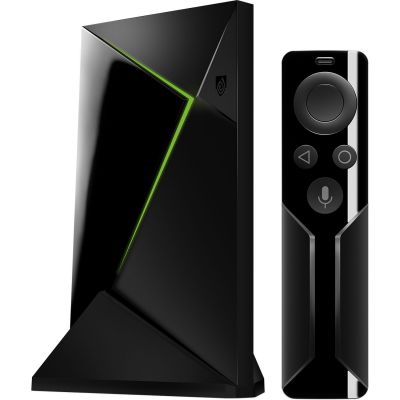 Final Verdict
With so many great options available, it is really difficult to pick a winner.
In the end, it all comes down to personal preference. If you want a less pricey 4K streaming device, then Amazon Fire TV Stick 4K is probably the one you should go for.
If you're tied into the Apple ecosystem then Apple TV 4K might be the best choice.
Similarly, for gamers, the Nvidia Shield TV stands out from the rest.
While the Chromecast Ultra and Roku Streaming Stick+ are both excellent choices for streaming a variety of content as well as apps and games.