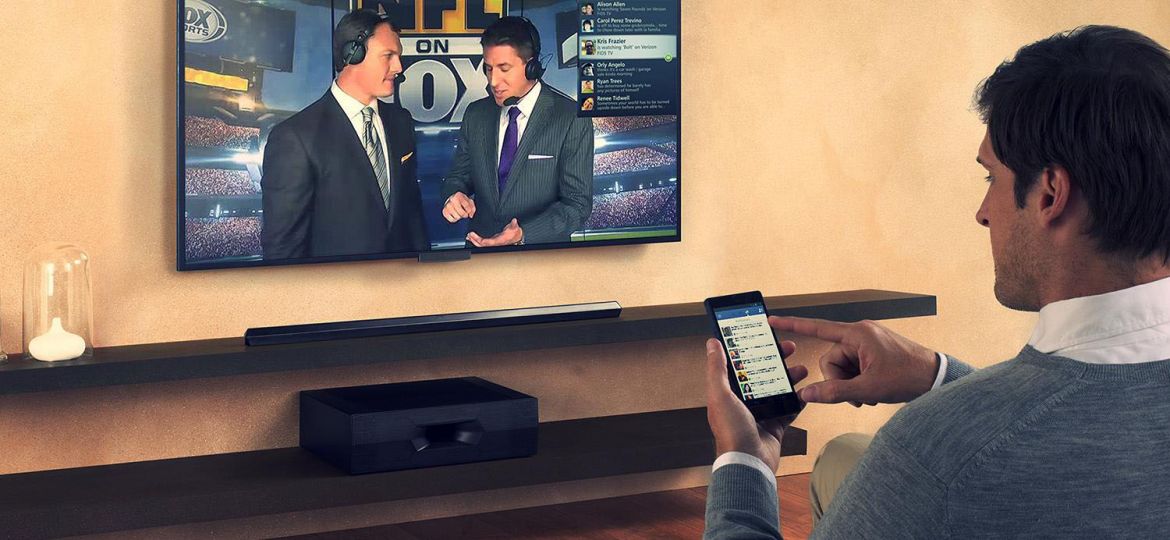 Web video cast is a great way to stream online videos and movies on your TV.
The way it works is, you hook up your iPhone or iPad to your Chromecast enabled or connected TV.
After that, you can play any online video from your phone and cast it on the big screen. It makes casting videos, movies, TV shows, news, sports, and even live videos super-easy.
It's also a really awesome way to spend time with your friends and family. Just ease back on your couch and watch any video or movie on your TV wirelessly from your phone. It's super convenient, easy and reliable.
Another benefit is that it casts the video on the big screen making it look incredibly real and sharp. In stark contrast, simply playing your video from your iPhone isn't exactly fun.
The screen is really small and the overall experience is quite dull and unenjoyable.
The only tricky part in this whole process is that Apple DOES NOT provide any built-in feature for web video cast. Therefore it is evident that we have to look elsewhere for a third-party mobile app that DOES offer this feature.
Talking about mobile apps, as of February 2019,
The total number of apps on the App Store exceeds 2 million!
So we have a lot of options to choose from in any type of app category.
You can easily find a variety of relevant apps just by searching for "Web Video Cast" on the App Store.
Let's look at one of these apps today and see how we can use it to cast any web video from the iPhone or iPad on the TV.
How to cast Web Videos From iPhone To TV?
First, you will need to download,
The Streamer for Chromecast app on your iOS device.
After downloading the app, simply follow the tutorial below.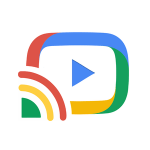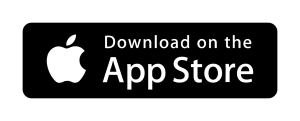 Web Video Cast Tutorial
This is a simple step-by-step guide with screenshots. Just follow along and you'll be up and running in no time.
Steps
Open the app and connect your device to your TV
Tap on the Cast Browser option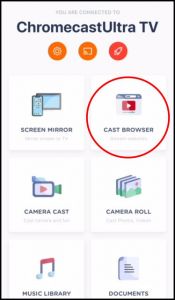 This will open up the "web video cast" screen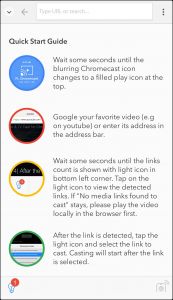 Copy/paste the link of any online video you wish to stream or just go to YouTube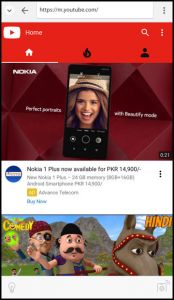 Play any video and tap on the bulb icon below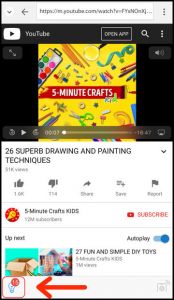 Tap on any streamable link from the list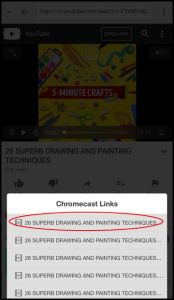 In a few seconds, the web video cast will begin on your TV screen.
Pretty straight forward right? If you follow the above steps correctly you can cast any web video on the big screen and watch for as long as you like.
Streamer for Chromecast by iStreamer is FREE, but to enjoy premium features and remove ads, you can upgrade to the PRO version. Either way, the app promises hours of fun and entertainment without any complex set up procedures.
Apart from the web video cast feature, there are also lots of other features the app has to offer. These include screencast, camera roll, music, documents and camera cast.
And that's not all,
The app is continuously being updated to add even more features, performance enhancements, and other great stuff. So stay tuned for more.
Like always, you are welcome to like, share and leave your comments below!