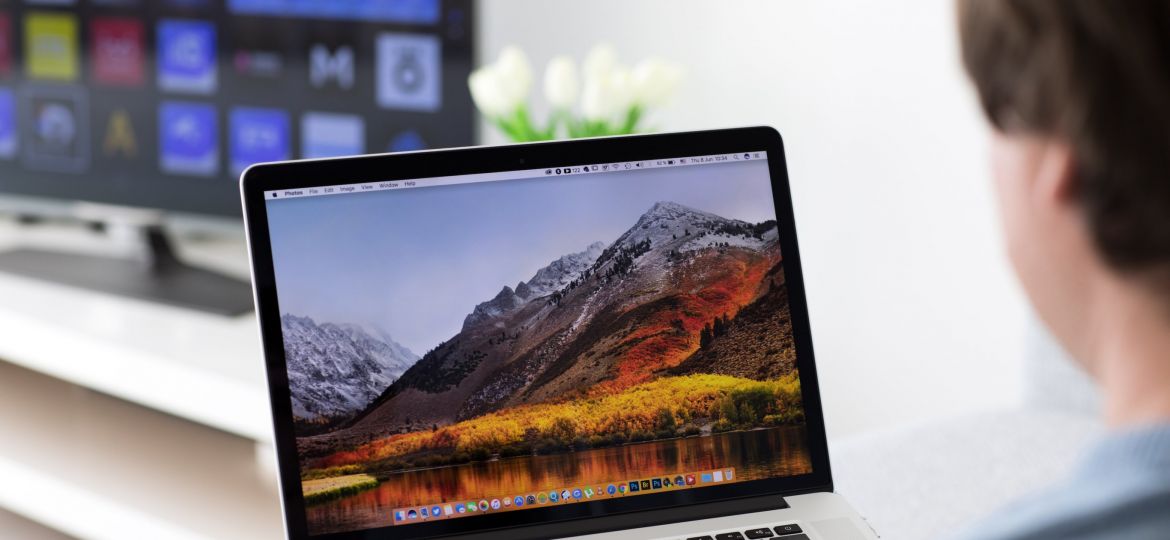 The Apple Mac is undoubtedly a powerful device designed to complete the most difficult tasks in a matter of seconds. One of the many great features of an Apple MacBook or laptop is its in-built support for AirPlay mirroring.
AirPlay mirroring can be used to cast your Mac's screen on your TV. You may need it to watch a movie, give a presentation or even play games.
Whatever the need may be, here's the complete step-by-step guide to set up and mirror your Mac or MacBook to TV.
Screen mirroring on Mac can be done in 3 simple and easy ways:
1. With Apple TV via Airplay
If you are a proud owner of an Apple TV, you can start screen mirroring your Mac to your TV in no time with Airplay. AirPlay is Apple's built-in feature for mirroring or sharing your device's screen to an Apple TV or an AirPlay-compatible TV. This is also commonly known as AirPlay mirroring.
AirPlay mirroring allows you to mirror your display on an AirPlay receiver. This feature is available on both iOS devices like the iPhone and iPad, as well as Mac computers and laptops.
To mirror your Mac to Apple TV via AirPlay follow these steps:
Connect your Mac to the same Wi-Fi network as your Apple TV or AirPlay 2-compatible smart TV.
On your Mac, click  in the menu bar at the top of your screen. If you don't see , go to Apple menu > System Preferences > Displays, then select "Show mirroring options in the menu bar when available."
Choose your Apple TV or AirPlay 2-compatible smart TV.
If an AirPlay passcode appears on your TV screen, enter the passcode on your Mac.
To stop mirroring click on the AirPlay icon on the top right corner and click on Turn AirPlay Off.

2. With an Airplay 2 supported TV
The above steps also hold true for any AirPlay 2-enabled TV that you may have:
Make sure both your AirPlay 2-supported TV and Mac are switched on and connected to the same network.
Select your TV from the top right corner of the Mac's menu bar by clicking on 
Your Mac's screen will then start mirroring on your smart TV.
To turn screen mirroring off, click on  again and select Turn AirPlay Off.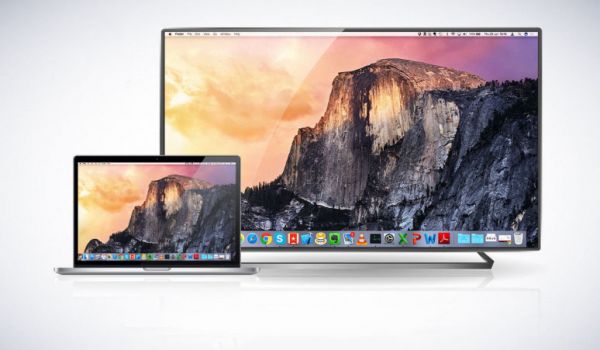 3. Without Apple TV via HDMI cable
You can also mirror your Mac to your TV with an HDMI cable. First, check if an HDMI cable is supported on your Mac and your TV. If it isn't supported, you may have to purchase an AV adapter like Apple's Digital AV Adapter as well.
You can then order both of them easily on Amazon. The HDMI cable will cost you around $15 to $25 while the Digital AV Adapter is priced at roughly $49.
So after you have all the necessary hardware ready, follow these steps:
Connect your Mac with the HDMI cable
If you are using a Digital AV Adapter make sure the HDMI cable is connected to the adapter
Connect the other end of your cable into a port on your TV
On your TV remote, press the "Source" button
Your Mac's screen will be mirrored on your TV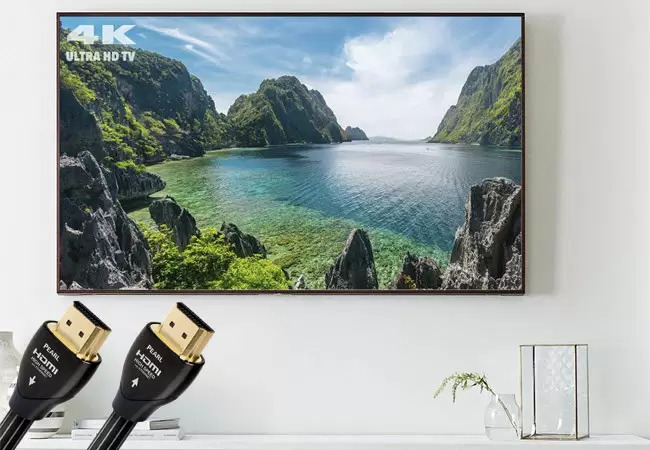 So you don't need to have an Apple TV to mirror your Mac on your TV. Mirroring can be done without Apple TV via an HDMI cable as well.
The only downside of it is that it cannot be done wirelessly as is the case with AirPlay.
It is still a useful alternative as you may not have an Apple TV with you at all times.
When you are away from home, especially if you're traveling, an HDMI cable is much more portable and convenient to carry around in your bag or briefcase.
Moreover, most TVs available today support an HDMI cable so you won't usually face any compatibility issues.
That being said if you already have an Apple TV or any AirPlay 2-compatible TV, then you shouldn't bother with an HDMI cable as you can easily mirror your Mac to the TV wireless over Wi-Fi.