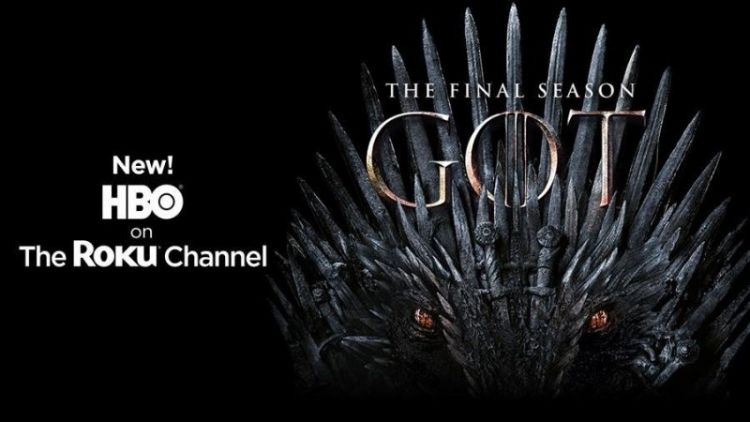 In a recent blog post on their website, Roku gave an exciting update. HBO is finally available for streaming on the Roku Channel, the content hub of the media streaming device maker.
The premium channel will be accessible to users for a subscription. Here's how users can stream HBO from the Roku Channel.
Get HBO on the Roku Channel
To make it easier for users to add HBO as a premium service, Roku is offering a FREE 7-Day trial to its users.
7-Day Free Trial
To begin the FREE trial, simply open The Roku Channel, find HBO under Premium Subscriptions and start your trial.
After Free Trial
Roku users will be able to watch HBO on the Roku Channel for $14.99 per month after the 7-day free trial period expires.
Game of Thrones Final Season
The news comes as a pleasant surprise for Game of Thrones fans all around the world. The critically-acclaimed fantasy drama TV series that first premiered on HBO on April 17, 2011, is set to return on April 14, 2019, for its 8th and final season.
The season promises to be an absolute thriller as millions of viewers all around the globe eagerly anticipate its arrival which is now just a week away. HBO recently released a trailer which has already amassed over 50 million views on YouTube. This is a clear indication of how popular the show really is.
The main benefit of HBO becoming available is that now Roku users can enjoy their favorite show, Game of Thrones right from the Roku channel without having to subscribe to an HBO subscription.
This way they won't be billed separately at the end of the month. It's convenient and reliable.
Another advantage is that the seasons will be available for streaming right after they officially air. This can allow avid fans to watch the show from the Roku Channel before much of the online community and brag about it later.
It can also prevent them from unintentionally seeing spoilers before they've actually watched an episode.
Final Verdict
Should Roku users subscribe to HBO on the Roku channel?
Definitely!
Especially considering the fact that the first episode of Game of Thrones' final season is going to be available very soon the investment is well worth it. Speaking of Game of Thrones, be sure to check out these super cool Game of Thrones-inspired board games.
However, even without bringing GOT into account, HBO is one of the best TV streaming services home to award-winning TV shows like The Sopranos, Westworld, True Detective and more, that you'll really enjoy.
So if you're a Roku user, grab a blanket, some popcorn and get cozy because Winter Is Here!